We have premises that are suitable for all sizes of party. Furthermore most premises can be furnished as you wish, to fit your plans. Örtagårdssalen accommodates up to 100 people Galleriet accommodates up to 60 people Spiskammaren accommodates up to 25 people Gillet accommodates up to 20 people Skänken accommodates up to 12 people Borgen accommodates up to 8 people Malört accommodates up to 6 people Weather permitting the conference can be moved out to the arbours in the park. Would you like to know what it costs to hold a conference at Ängavallen?


Everything you need, is on site
The conference premises have everything you need in terms of AV-aids (flipcharts, OH, whiteboard, video, projector and wireless internet connection) as well as pads and pens. Naturally we furnish the premises as you wish.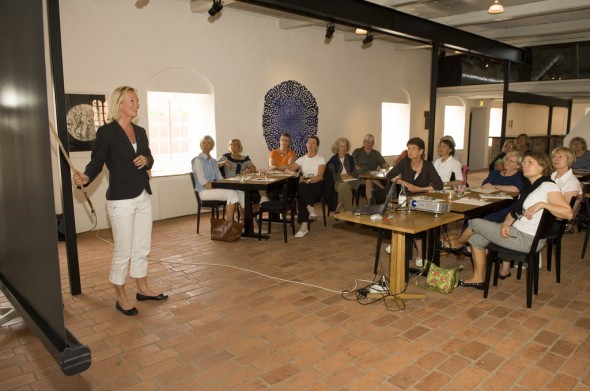 A conference with that bit extra
In addition to golf courses, beaches and beautiful areas for country walks in the immediate vicinity of the farm, you can participate in the farm's own activities in a variety of ways. You can make cheese, fill sausages, churn butter or make your own flower arrangements. You can also join a guided bird watching tour on Falsterbonäset, take a flight with the neighbouring farm's plane or trot round on Icelandic ponies.